How does Care by Volvo work?
Pick from our selection of new Volvo cars, including the outstanding Volvo S60, Volvo XC40, Volvo V90, and many more


Start the simple online process of confirming your insurance and credit eligibility through Care by Volvo


A Volvo Concierge will contact you promptly to schedule delivery of your Volvo car within 2 weeks at our Red Bank, NJ Volvo dealership


With Care by Volvo, you'll have the option to switch up your ride every 12 months, giving you the chance to try a new Volvo car every year if you so choose.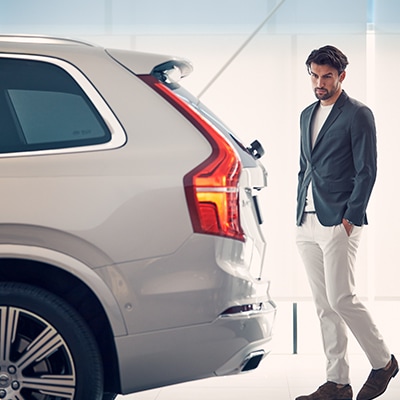 What makes Care By Volvo unique?
There's nothing quite like Care by Volvo on the market today, as it's one of the only all-inclusive car subscription services. Unlike a traditional luxury car lease, Care by Volvo bundles all the costs associated with owning a car into one convenient monthly payment, including Excess Wear Protection, Factory Scheduled Maintenance, Roadside Assistance, Insurance Coverage, and much more. Best of all, with the option to change your Care by Volvo car every year, you'll have the flexibility to adapt to changing needs and lifestyles.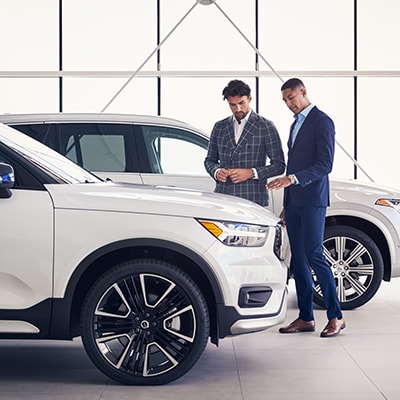 Frequently asked questions about Care by Volvo
What do I need to sign up for Care by Volvo?

All you need is a valid driver's license and  2 years of credit history

How does Care by Volvo insurance work?

When you sign up for Care by Volvo, we'll take care of all the insurance coverage for you. Volvo Cars partners with Liberty Mutual Insurance to ensure comprehensive coverage.

How much can I drive my Care by Volvo car?

A Care by Volvo subscription includes an allotment of 15,000 miles per year.

Where can I go to learn more about Care by Volvo?

Feel free to get in touch with our team here at Red Bank Volvo Cars to learn more about the advantages of choosing Care by Volvo.
Hours
Monday

9:00 AM - 6:00 PM

Tuesday

9:00 AM - 6:00 PM

Wednesday

9:00 AM - 6:00 PM

Thursday

9:00 AM - 6:00 PM

Friday

9:00 AM - 6:00 PM

Saturday

9:00 AM - 5:00 PM

Sunday

Closed