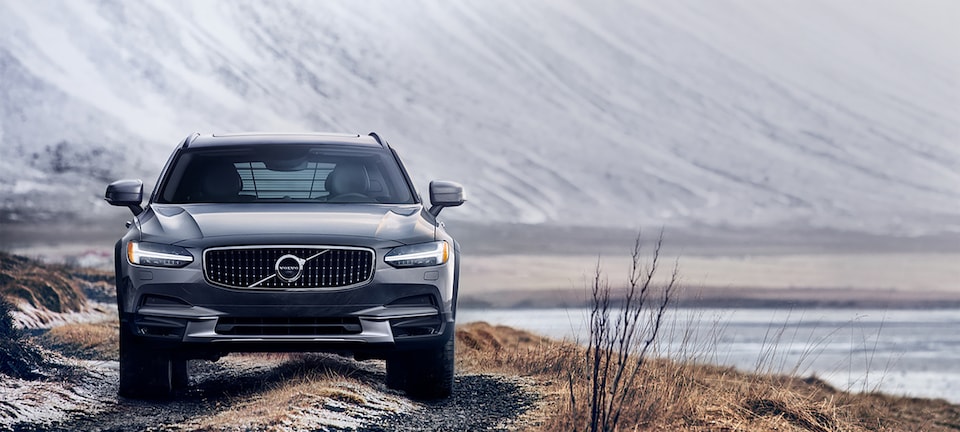 Sales Hours
Monday

9:00 AM - 6:00 PM

Tuesday

9:00 AM - 6:00 PM

Wednesday

9:00 AM - 6:00 PM

Thursday

9:00 AM - 6:00 PM

Friday

9:00 AM - 6:00 PM

Saturday

9:00 AM - 5:00 PM

Sunday

Closed
Why Buy a Used Volvo?
You can enjoy shopping for your next new car from the comfort of home thanks to our online shopping tools. Relax as you search our versatile inventory filled with quality used Volvo vehicles, including coupes, sedans, family cars, and SUVs. Buying a used Volvo has never been so easy!
Shop Used Volvo Cars Today!
Used Volvo For Sale in Red Bank
Volvo sells many great models of cars and SUVs, such as the used Volvo XC60 or used XC40 designed to accommodate today's busy families living in and around Rumson. Check out our inventory, where you'll find the most popular models available in a cost-effective used version. We inspect every used Volvo we sell, ensuring quality before it is put out on the lot.
We sell the used Volvo S90, a sedan-style vehicle first introduced in 2017. It's Dynamic handling and exceptional trim styles are two top qualities that Eastontown drivers appreciate in this model. You'll find the used XC90 the right choice if you're searching for a dependable SUV with superior handling, great infotainment, style, and plenty of cabin room.
Whatever your driving needs, a suitable used Volvo awaits! Let the search for a great used car begin.
Why Buy a Used Volvo?
Volvo cars offer stylish appeal, but it's their innovative safety that's helped the brand climb to the top. Volvo aims to reduce serious injuries and death caused by accidents occurring in their cars. Drivers feel safe sitting behind the wheel of a Volvo vehicle, whatever model they choose.
Apart from innovative safety features standard on most car models, Volvo cars set themselves apart from other luxury brands by keeping maintenance costs low. Over the year, Volvo owners spend hundreds of dollars less in repair fees than owners of other luxury models.
Buying used gives drivers in Long Branch all of the features they look for in a Volvo vehicle at a fraction of the cost of a new model. With a range of models in-stock now, drivers never settle for the leftovers that other drivers passed on. Instead, a variety of the most popular models featured in the pre-owned inventory could be sitting in your garage this evening!
Benefits of a Used Volvo
Buying a used Volvo gives more drivers the opportunity to own a quality vehicle at a price they can afford. Divers save thousands of dollars on the total costs of a used model Volvo versus the costs of a new model. The sticker price is one of many ways that drivers save money when they buy a used model Volvo.
New buyers spend hundreds to thousands of dollars (depending on the model selected) simply to drive the vehicle off the lot. Reduce or diminish those depreciation costs when you buy a used model!
Auto insurance costs in West Long Branch vary from one driver to the next. While a plethora of factors determines the coverage rates, insuring the vehicle is one of the most significant. Insuring luxury and sports cars cost more than traditional cars, but buying a used model offers a fantastic solution. Drivers spend nearly double the costs to insure a new car than they'd spend to insure a pre-owned model. This equals hundreds of dollars in savings over the course of the year.
Ready to Test Drive a Quality Used Volvo?
With so many great used Volvos for sale in our inventory and a slew of benefits, we believe it's time for you to take a test drive. Schedule online, give us a call or stop by the dealership when you are ready. We'd love to see you in the used Volvo you most want to own. Until then, feel free to see what our finance center has to offer before visiting us at Red Bank Volvo Cars.
Hours
Monday

9:00 AM - 6:00 PM

Tuesday

9:00 AM - 6:00 PM

Wednesday

9:00 AM - 6:00 PM

Thursday

9:00 AM - 6:00 PM

Friday

9:00 AM - 6:00 PM

Saturday

9:00 AM - 5:00 PM

Sunday

Closed
Contact Us!
* Indicates a required field